Magic Workflow
asml cast + asml bind = up-and-running in minutes with the AssemblyLift CLI.
$> cargo install assemblylift-cli
$> asml help
The CLI takes care of building all of your application code and infrastructure. It uses Terraform to deploy and manage your infrastructure.
Managed Infrastructure-as-Code
Maintain less code and accelerate development.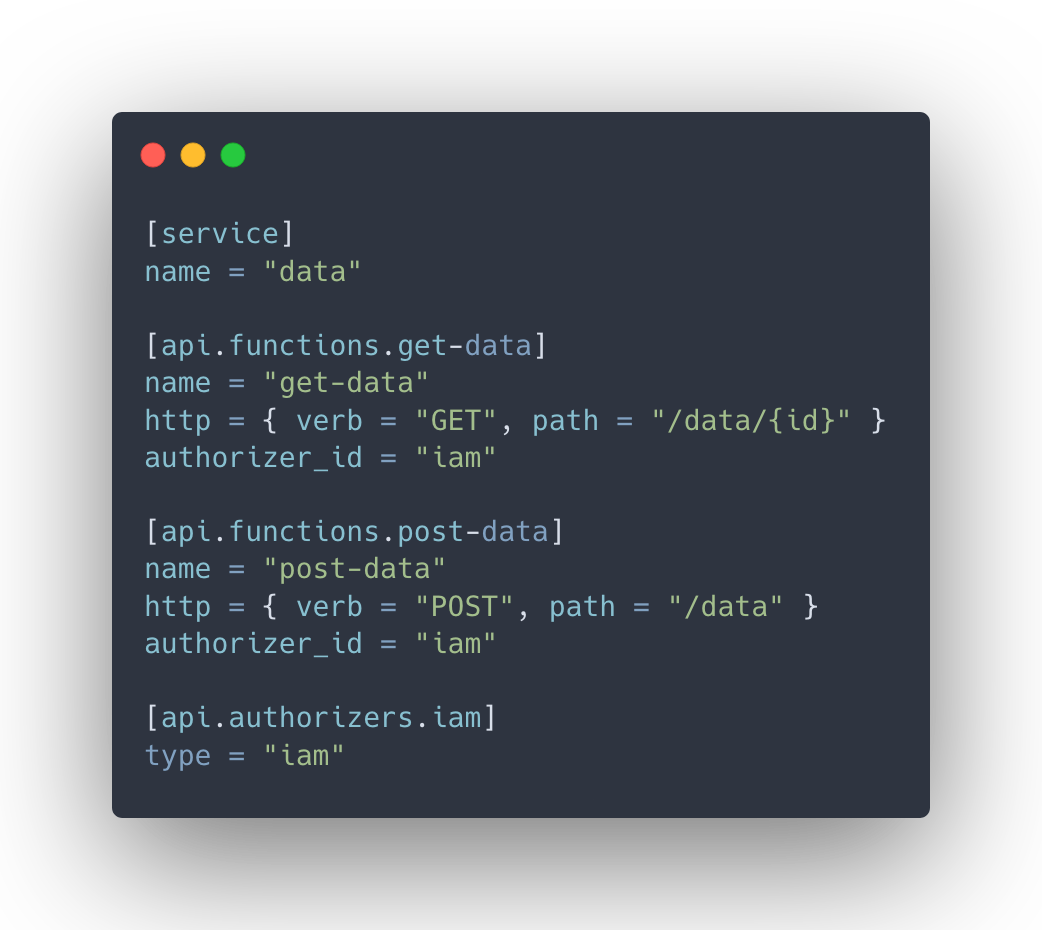 Use a simple configuration language to quickly define a service, complete with HTTP API and authorization.
Write function code in the Rust programming language; crates supporting function development make it easy to write serverless HTTP handlers.